RTU Products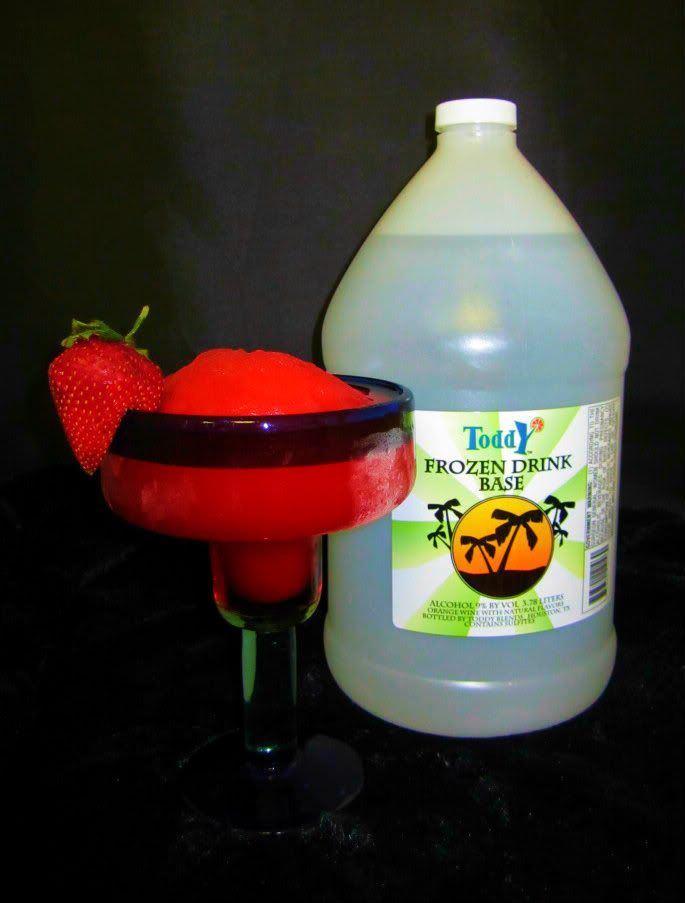 Toddy Frozen Drink Base:
Our flavorless 9% alcohol by volume base for use with our RTU Syrups. Our base is ready to freeze, has alcohol included and no mixing is needed-just pour into the machine! A variety of different drinks can be made with our Toddy Frozen Drink Base by adding any of our flavored syrups to it.
*Pictured* Toddy's Frozen Drink Base with the Strawberry syrup added.
Syrups:
Banana, Blue Hawaiian, Bubble Gum, Butterscotch, Cherry, Coconut, Dreamsickle, Grape, Hurricane, Kiwi, Lemonade, Mai Tai, Mango, Margarita, Orange, Peach, Pina Colada, Red Raspberry, Sour Apple, Strawberry, Watermelon, Ect.